Once again, SEO Shots didn't fail to deliver what it promised: guiding SEO and digital marketing professionals in their journey to digital success. Last August 19, SEO Organization Philippines, together with TrueLogic Online Solutions, Inc., hosted the third take of their free six-series seminar at A Space Makati.
This month, we're joined by a new batch of speakers: Marc Samson, Senior SEO at Growth Rocket; Carlo Ople, Director at Internet & Mobile Marketing Association of the Philippines (IMMAP) and founder of Unbox.ph; and our very own TrueLogic General Manager Bernard San Juan III.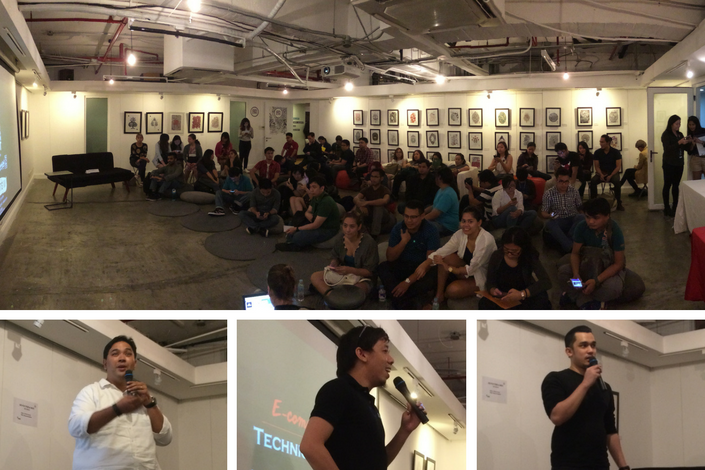 LET'S GET TECHNICAL
Marc Samson enlightened us with his take on technical SEO for e-commerce websites. He highlighted the three areas that every SEO and digital marketing professional should focus on: crawling, indexing, and ranking.
Marc provided us with a thorough understanding of how crawling works and why it should be the first step when you're optimizing e-commerce websites. He moved on to indexing and the best practices to go about it. Lastly, he explained how to boost your click-through along with website ranking.
Technical SEO is something that you'd do on top of your on-page and off-page. You could already be ranking. But when you implement technical SEO, chances are you'll boost that
The technical aspect of SEO is just as important as doing on-page and off-page, and this is what most website owners miss in their strategy. As Marc explained, "Technical SEO is something that you'd do on top of your on-page and off-page. You could already be ranking. But when you implement technical SEO, chances are you'll boost that."
WHAT'S HAPPENING IN DIGITAL?
If there's one thing that digital marketers and SEOs understand the most, it's that the digital landscape is never constant. And Carlo Ople couldn't have explained it better. He provided a view of today's digital landscape and explained the five key trends that are relevant in the Philippine context:
Fragmented Mobile Internet Structure – The internet infrastructure is becoming mobile-based, which has a strong impact on how advertising in the Philippines works.
The Free Facebook Effect – Create content that will allow you to leverage free Facebook to get your message across your audience more effectively.
New Realities for Search Content Discovery – A lot of things happening outside of Google can make search a little more interesting.
Shift to Mobile Means a Shift in Focus – With mobile being dominant, product development and content creation takes a different turn.
The Rise of YouTube Creators – There's a lot to learn from YouTube content creators who are now making it big, especially those coming from the next generation.
THE STORY OF GOOGLE TOLD THROUGH ALGORITHMS
Google's story is unlike any other—it's told through algorithms. The different algorithms released by Google had, in one way or another, shaped how the search industry works and what Google is now today. And, this is a story that Bernard shared with us during his talk.
Bernard covered the four important algorithms that serve as the cornerstone of today's search landscape:
Hummingbird – It's not an algorithm; it's THE algorithm.
Panda – The algorithm that hunts down duplicate, thin, and low-quality content.
Penguin – The algorithm that looks for "who got paid to vouch", or websites with paid links.
Pigeon – The algorithm that makes local search results appear more prominently and cohesively.
Bonus:
The Phantom Update –The update that rewards websites with great content; it's a reverse Panda.
SEO Shots III brought knowledge sharing to a new level, as thought leaders arm digital marketers and SEOs with an in-depth understanding of the industry. We're looking forward to another round of SEO Shots next month, and we hope to see you there!