Realizing that innovation is not an exclusive accountability of any single department or employment class, TrueLogic Management launched the Innovator Awards program in the first quarter of the year. We wanted to encourage everyone to pitch in and contribute to exploring potentials and opportunities for the organization. I personally think that rolling out a program that involves top management opening its doors to everyone's ideas is one of our best moves as a company – ever. I'm proud to be part of a Management Team that does not limit innovation by leaving the task of coming up with new things to a single department.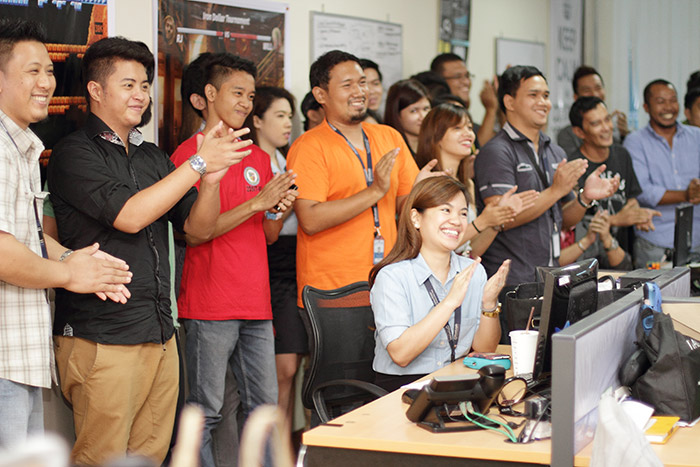 Now that our program is about 3 months old, ideas from different departments and across several levels have been coming in, 2 winners were announced, and at least 3 ideas have been implemented, I challenge everyone to take this program to the next level.
1. IT'S NEVER JUST ABOUT THE MONEY.
Yes, there's some gas money and other prizes at stake, but the focus should never be on winning the prize. This is about you and the opportunity for you to become a champion of change.
2. CREATIVE SKILLS ARE AS IMPORTANT AS TECHNICAL SKILLS.
A few years back, DreamWorks conducted a survey among senior HR executives. The survey showed that in the near future, creative skills will be a more important driver of the economy than technical skills. Those findings validated what the company's leaders knew all along: innovative input from everyone – including the creative ideas from the company's HR staff, accountants, or lawyers – are valued and actively solicited. The employees' creativity is critical for keeping the company ahead globally.
3. DON'T JUST THINK OF SOMETHING; DISRUPT!
Suggesting an idea about something that is practiced in other companies might do the trick a couple of times, but we want more.
Taking the innovations program to the next level means trying to think of something that your leaders might not have thought of before. Challenging and disrupting what is established involves coming up with an idea, and then deconstructing and reconstructing it over and over until you have the finished product that would knock Management off its feet.
4. PITCH IT RIGHT.
Present your idea in a manner that would catch your judges' attention. Writing only one or two sentences to convey your innovative idea might not be the best way to go. Covering too many interrelating elements would also do your entry more harm than good. This is where tapping your Supervisor or Manager's expertise and advanced presentation skills should help do the trick. Once you have the perfect innovation entry, do not hesitate. Reach out to your boss and demand sponsorship of your 'masterpiece.'
So boys and girls, we are at a point where as an organization, we refuse to merely tread water. We want to continue leading and winning. Let's all be glad we have such a program and work together to establishing a communal space to innovate within TrueLogic.
I look forward to receiving more entries in the coming months.