It's that time of year again when bed sheets start floating, zombies begin groaning, and people start dancing to the tune of Michael Jackson's Thriller. Yes, it's Halloween.
For most folks, All Hallows' Eve centers on kids trick or treating around their neighborhood. For the adults (like us here at TrueLogic), however, it is often celebrated at the office.
At TrueLogic, we always love to get into the festive spirit, be it of the living or the dead. We love officeparties because it's a great way for everyone to loosen up and have a good time, and Halloween is always a great excuse to throw one. What's more? Prizes of fresh meat and brains (or not) await.
Not sure what to be for Halloween this year? Let the clever folks at TrueLogic inspire you with theircreepy, classy, and downright creative costume ideas. Here are our Top 10 picks, as presented by our employees throughout the years.
10. Kapre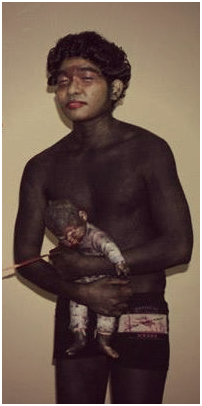 One of the staples of Philippine folklore, kapre is a hairy giant with glowing eyes similar to the Westernogre, but far more sinister than Shrek. Here, our kapre is holding a tiyanak, a malevolent dwarf in Philippine folklore. The creature takes the form of a baby and lures unsuspecting victims deep into forest by crying like a baby.
Let's just hope no one runs into this creature (or the baby) on their way home.
9. Vampress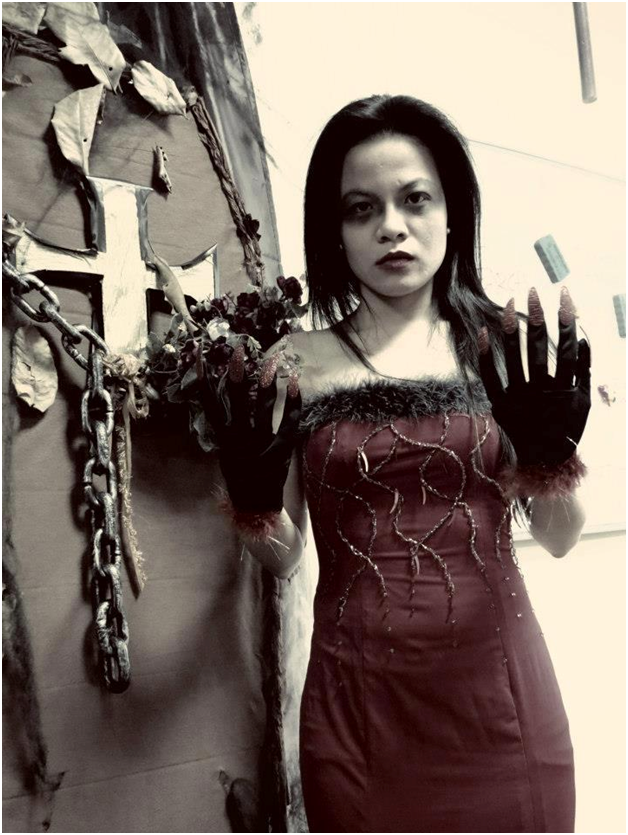 Move over, Vlad. If there was ever a throne in vampiredom, the ladies have definitely fought (or bitten) their way to it—as is apparent in this photo of a lovely, scary female vampire from the office. With All Hallows' Eve just around the corner, consider this a tribute and a love letter to these lovely, bloodsucking ladies of the night.
In her defense, she's never said 'bleh, bleh, bleh' in her entire life (all 350 years of it).
8. Creepy Doll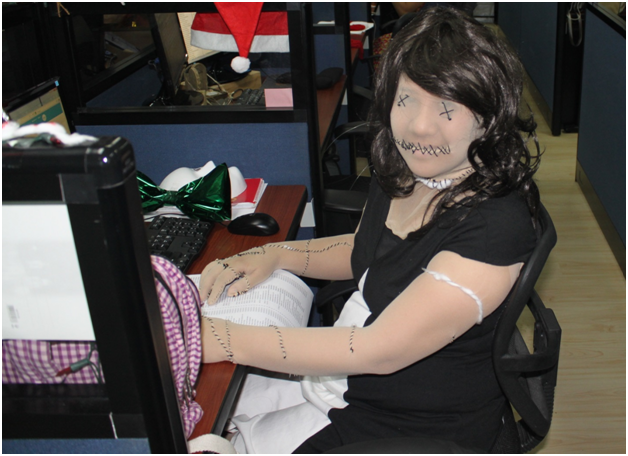 As if dolls weren't creepy enough, here, one of our own shows us that it CAN become even creepier. If a kid unluckily comes across this creature at night, *boom* childhood likely ruined.
Chucky's mistress, perhaps?
7. Faceless Ghost
What's scarier than a ghost? A faceless ghost.
Here, one of our employees perfectly captures the essence (and scare factor) of the legendary Japanese Noppera-bō, or faceless ghost.
The perfect partner for Slenderman, maybe?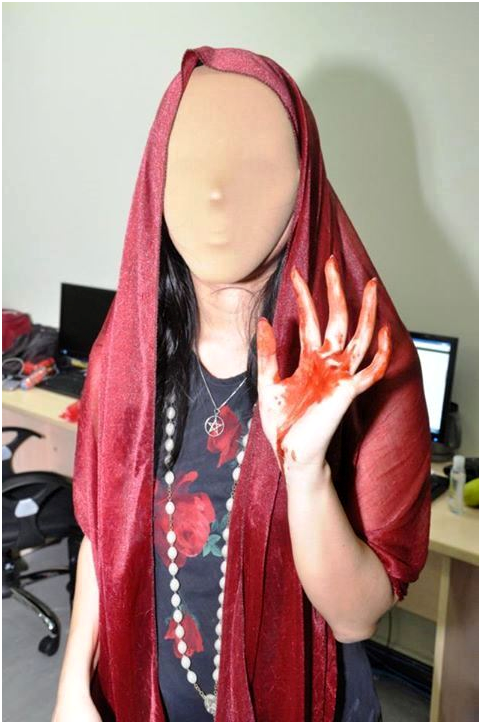 6. The Joker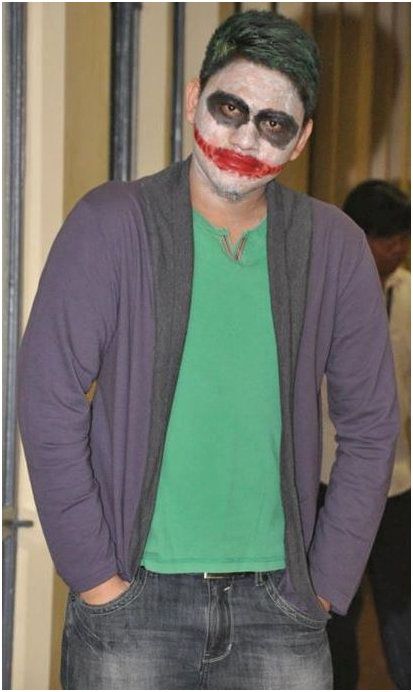 Why so serious?
This one's not a monster. He's just ahead of the curve. Creepy, crazy, and disturbing. Even Batman would get a run for his money with this Joker.
Now, let's put a smile on that face.
5. Scarecrow

Is your mind playing tricks on you? Or is he?
One of the resident psychiatrists of Arkham Asylum, Dr. Jonathan Crane, comes to life in this outfit by one of our own. While this Scarecrow won't make you hallucinate and become delusional, he (or more accurately, she) can still bring out your worst nightmares and scare you to death. Dr. Crane isn't here right now, but if you'd like to make an appointment…
4. The Addams Family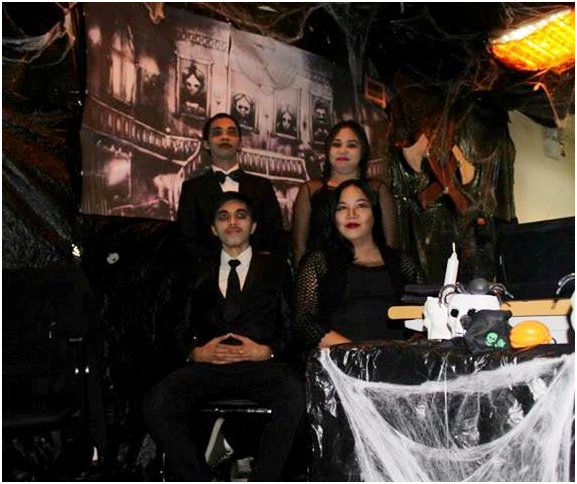 They're creepy and they're kooky, mysterious and spooky. They're all together ooky, they're none other than the Addams family.
While they weren't in a museum, people still came to see 'em.
They really are a scream. The Addams Family.
3. Jack Sparrow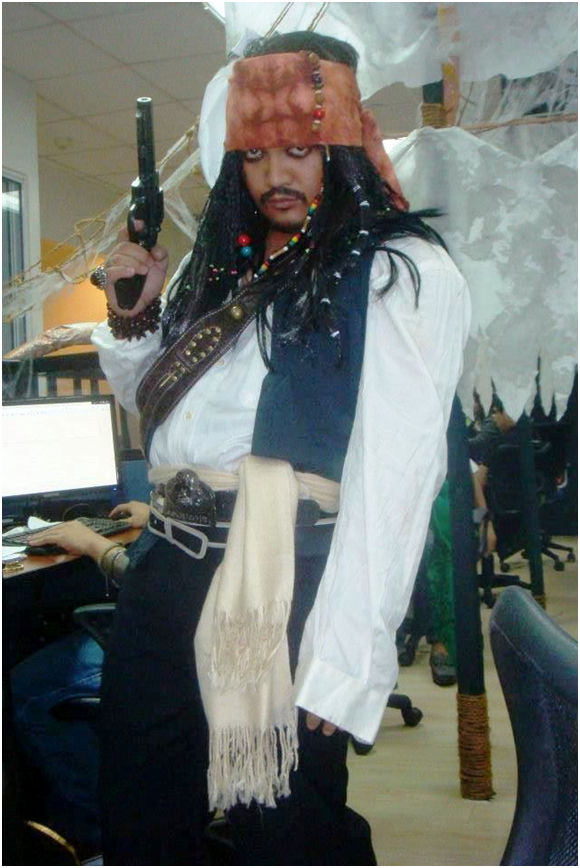 He's dishonest, but a dishonest man whom you can always trust to be dishonest.
The Immortal Captain Jack Sparrow comes alive (and ashore) with this impressive getup. It has such a lovely ring to it, and it's not a bad look, really.
Now, all we need is a bit more mascara, a few cases of Jack (pun intended), and a loyal, merry band of misfits, and off to the Seven Seas we go!
Thank you, captain!
2. A Walker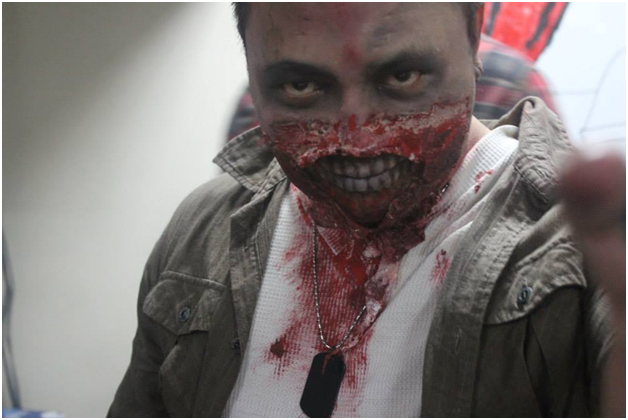 Zombification has moved up several notches when it comes to the scare and grossness factor, no small thanks to The Walking Dead . Here, one of our dedicated employees shows us the right way of becoming a zombie/walker with just the right mix of gore, grossness, and awesomeness.
We just hope he doesn't run into Rick, Carl, Carol, Daryl, and the rest of the gang from TWD.
1. A Construction Walker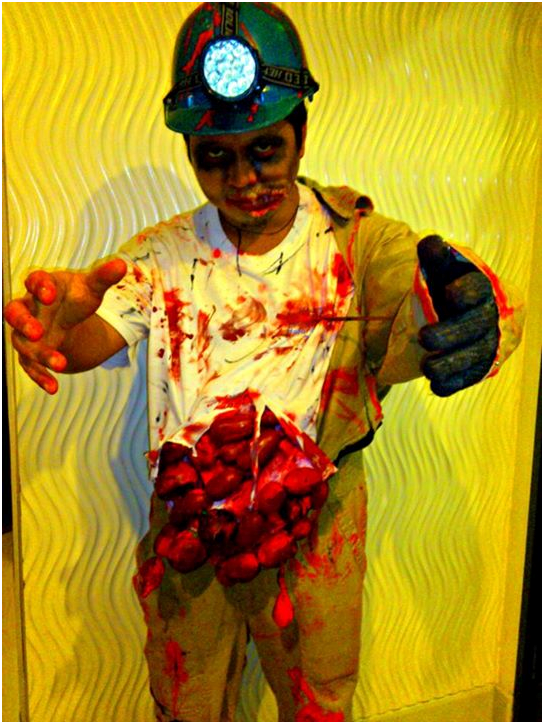 Can somebody give this guy a hug?
Here we see one of our employees masterfully transform himself into one of the undead. Blood, guts, decay, and a hunger for brains and fresh meat, what more can you ask for?
Looks like this zombie had to literally dig himself out of his grave. Well, no guts, no glory, right?
Boys and girls of every age, wouldn't you like to see something strange? Then come with us and you will see, this, our town (hall) of Halloween.
Everybody scream! This is Halloween! Dress up, get your creepy on, and have fun! We know we will!