Last week was an eventful one. We celebrated a lot of great achievements, and had a fun-filled double birthday celebration for our very own Bernard and MJ.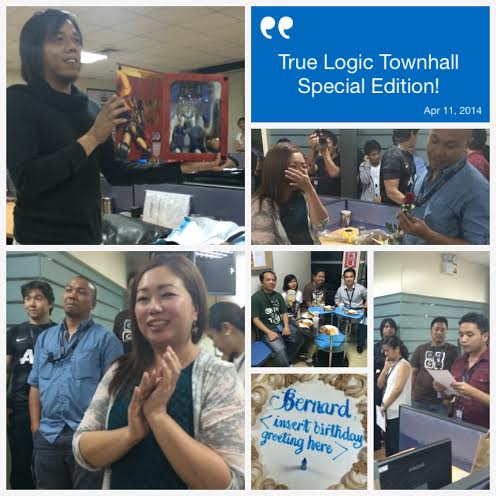 POSITIVE FEEDBACK AND SHOUT-OUTS
We congratulated Team Grimlock, also known as our Link Clean-Up Team, for removing a Google manual penalty from our client's website. Their Team Leader, Eden, was also promoted to Sr. Team Lead.
Our project managers had a lot of good feedback and shout outs to relay. Gary relayed some praise from a client whose campaigns have been ranking #1 for key industry terms, and gave a shout out to Eduardo, Randolf, May, Alex, and Lanie for "keeping up with over 100 campaigns and counting". Angela also had some great feedback from a new client whose campaign is doing exceptionally well. And last but not least, RJ gave a shout out to April for the excellent reports and proposals she created for a client, and thanked her, Eduardo, Cesar, and Randolf for helping him and Gary fulfill a large number of new campaigns in the span of 3 weeks.
BIRTHDAYS, ANNIVERSARIES, NEW FACES, AND OTHER ANNOUNCEMENTS
We welcomed three new faces to TrueLogic last week. Welcome to the family, Joseph, Rocky, and CJ! We also celebrated Bjorn's regularization, and Vince's birthday on April 10. Congratulations and happy birthday!
We handed out our On-Time, Big Time Raffle prizes to the lucky winners! Congratulations to Bjorn, Denis, Jayson, Jean, Aileen, Elyssa, Samantha, and Aurea!
A DOUBLE BIRTHDAY BASH FOR MJ AND BERNS
Friday was an especially fun and exciting night for us, as we prepared a surprise celebration for two of the company's most iconic individuals: Bernard, our General Manager, and MJ, our content manager.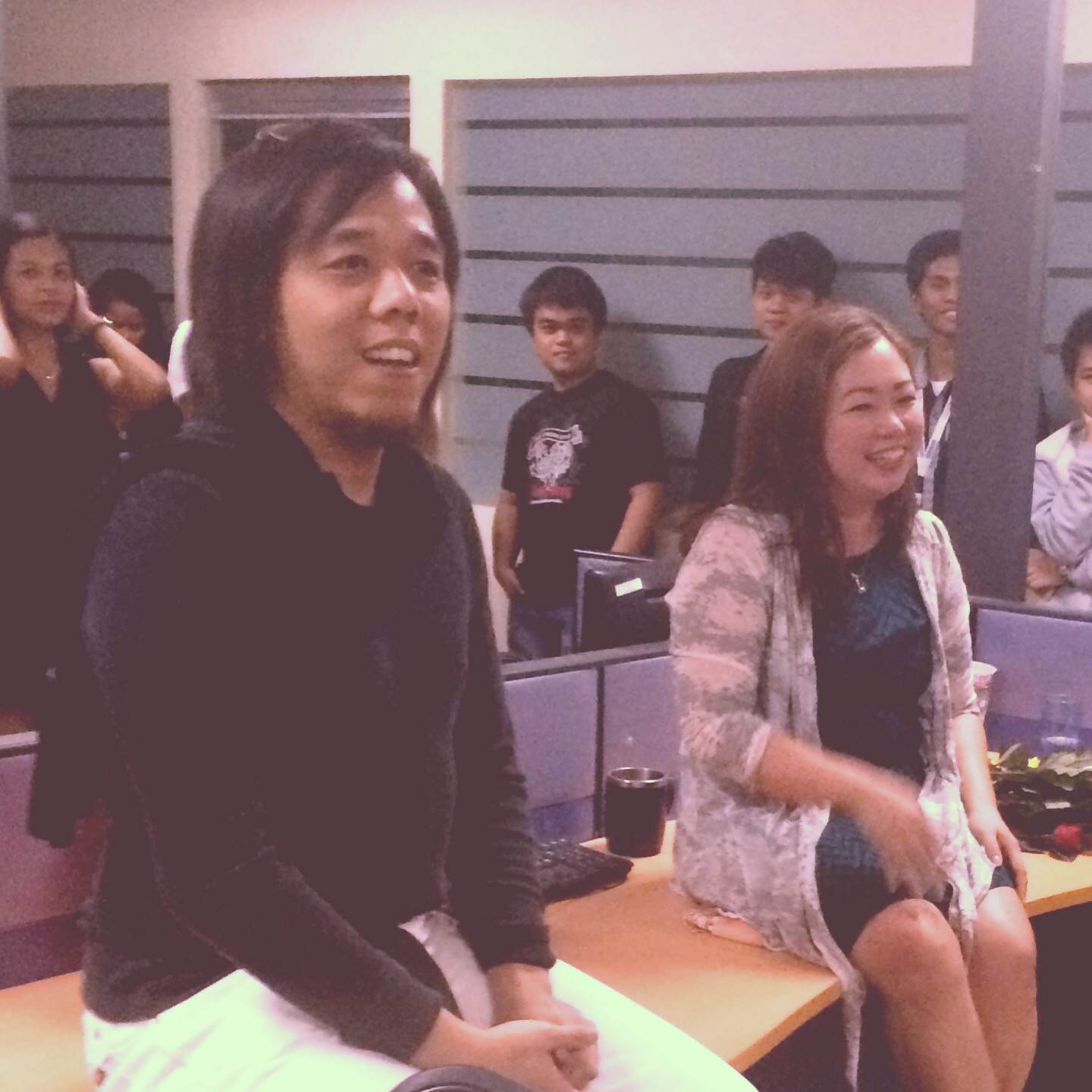 Everyone collaborated to create video presentations for both of the celebrants. Both videos were fun to make, and by the looks on everyone's faces, they were just as fun to watch! We even prepared an extra-special surprise for our beloved MJ: we had 18 of the fine men of TrueLogic each hand her a red rose.

We also had a surprise for Bernard. Aside from inviting his family over to join us, we also invited his friend, Lori Baltazar, who is a renowned food blogger and the author of "Dessert Comes First". She even brought him a special birthday cake.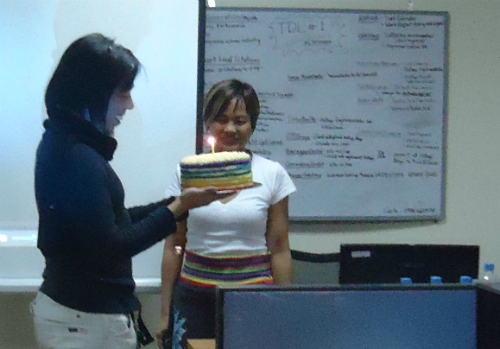 We topped the night off with good cake and a delicious buffet dinner. It's been an exciting two weeks for TrueLogic, and we definitely want to keep it up! Keep checking back for more highlights and celebrations!