It was what Clayton dubbed a "week of celebrations" last week, as we celebrated several birthdays and anniversaries of our esteemed colleagues. We also gave recognition to members of our team who continued to provide outstanding work, and we rolled out another great tool for our SEOReseller.com brand.
TOWN HALL RECAP
This week, we thanked members of our team for exerting effort to exceed the level of excellence we require in our craft. MJ, the Content Department, and Mark Daniel received kudos for their fast completion of tasks and delivery of required materials in record time, which stands testament to our unparalleled customer service. We also welcomed a new senior PHP developer, Richard, and we're excited about the contributions he will be making to the innovations and technology we offer.
We've also celebrated five anniversaries this past week, and we recognized Eduardo, Jobelle, Paulo, Samu, and Marlon for their contributions throughout their stay with our company. Every member of our team is a key player in our success. We're excited to see how they will continue to change and evolve our work in the years to come.
Finally, we greeted five people last week for their birthdays: Billy, who celebrated on February 16; Raffy, who celebrated on February 21; Jayvee and Jayson, who celebrated on February 22; and Shielyn, who celebrated on February 23. Join us in wishing them a happy birthday!
EMPLOYEE SERVICE AWARD
Our HR department recognizes the contributions of deserving employees, and this past week, we thanked one of our team members for staying with us and being a key player in the growth of our company for three years. Marlon received an employee service award and a brand new GShock watch as a token of appreciation for his third anniversary.
THE LAUNCH OF OUR NEW COMPETITOR TRACKING TOOL
One of the biggest highlights of last week was another new addition to our technology. Shortly after we launched our new reseller dashboard on one of our brands, SEOReseller.com, we're now launching a tool that will help our clients gain an edge over their competition by tracking their rankings for the keywords our clients are targeting.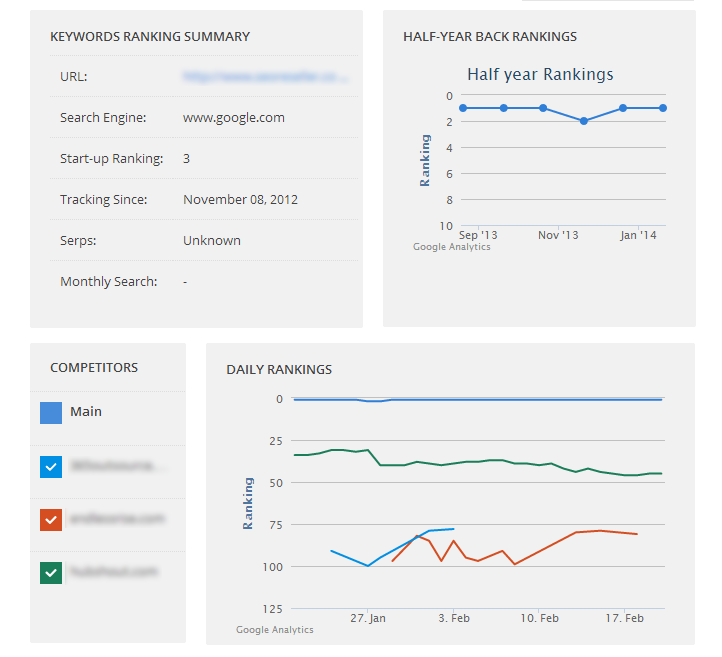 You can find more information at SEOReseller.com's official blog. We'd like to acknowledge everyone who was instrumental in developing this new tool. It's truly exciting to see our technology evolve into something that no other agency in the industry today offers.
This wraps up last week's recap. Check back next week for more highlights, and keep reading to get the latest industry tips and news!