The past week was a special one, as we celebrated the birthday of Itamar, our beloved CEO. Join me as I recap a week of accomplishments, Itamar's birthday celebration, and TrueLogic's Acoustic Night.
TOWN HALL MEETING RECAP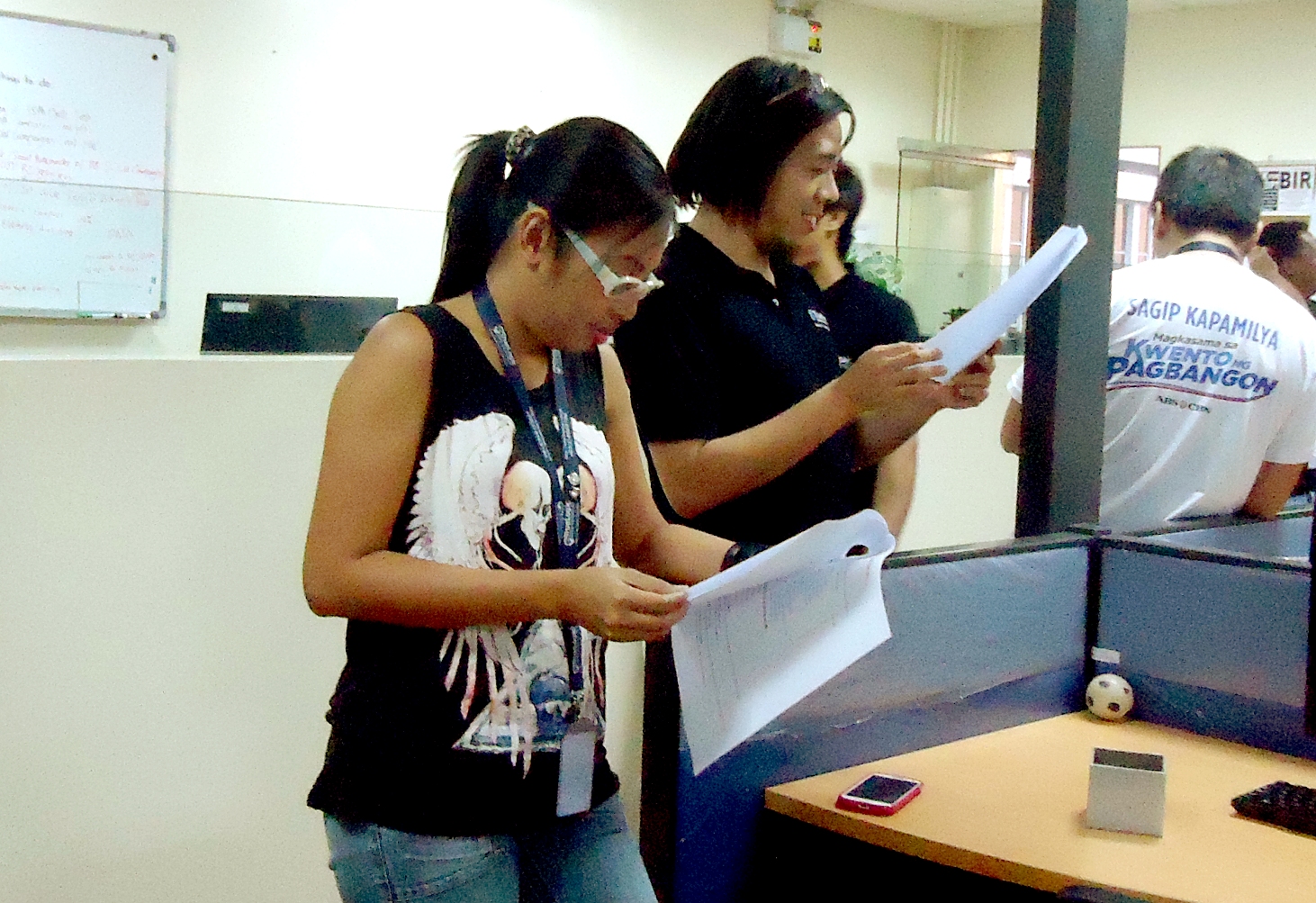 POSITIVE FEEDBACK AND SHOUT-OUTS
Bernard and Karen S. led the Town Hall meeting in the absence of Clayton and Itamar. We started the weekly Town Hall Meeting with positive feedback from Carlo, one of our project managers, who commended Content Department members Wileene, Justin, Ayra, and Bjorn for helping rank one of our clients at #1 on the SERPs and keeping them happy with our services. Mica also received a nod for creating an effective roadmap strategy, and the Content Team was commended for their flawless content creation. The OJTs Kevin and Roxy were given credit for being on top of their work all the time, and the webmasters were also thanked for their excellent work in this campaign. It's a good example of the kind of work we do and we want to keep doing for our clients. Congratulations and keep up the good work!
Meanwhile, Gary, another project manager, gave one of our Content writers, Rom-Jaye, a shout-out for writing content for a client that is doing really well on social media just sixteen hours after posting. Eden thanked Team Grimlock (Stanley,Ally, and Cesar) for their first successful penalty removal for a client, and the Video Team received a shout-out as well for great work done.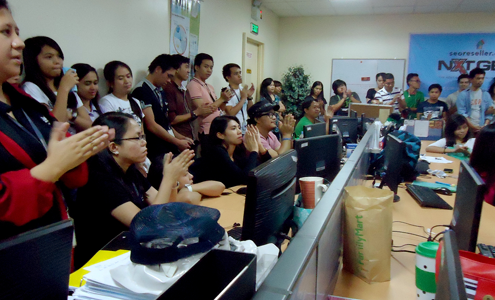 CONTENT DEPARTMENT ROCK STARS
Vince from the Content Department announced last week the Quality and Quantity Rock Stars for the month of March. Help us in congratulating the following people and thanking them for a job well done:
Quality: Aileen (1st), Rom-Jaye (2nd), and Ysrael (3rd)
Quantity: Justin (1st), Rom-Jaye (2nd), and Billy (3rd)
Rom-Jaye was also named the 2014 First Quarter Overall Rockstar Writer. According to MJ, he reigned supreme from January to March. Congratulations, and may you all continue to serve as examples and inspiration to your fellow writers, and to the rest of our organization!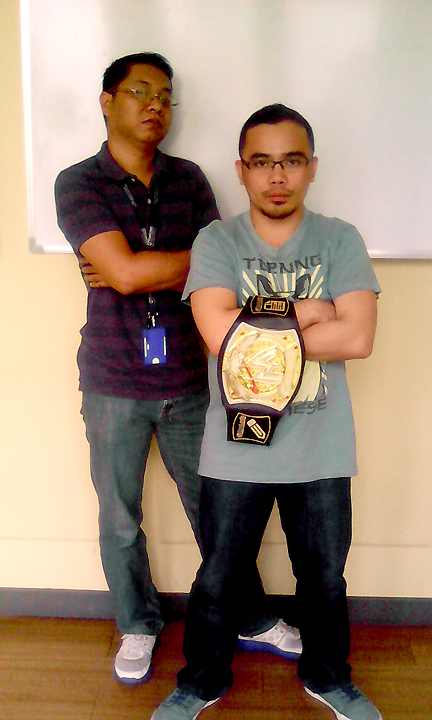 BIRTHDAYS, ANNIVERSARIES, AND OTHER ANNOUNCEMENTS
We also celebrated a couple of birthdays and anniversaries last week. Joy and Zhella celebrated one year of working with us, while April and of course, our very own CEO Itamar celebrated birthdays this past week. Happy birthday to the celebrants, and congratulations and thank you to those celebrating their anniversaries!
Finally, we picked the winners for our monthly On-Time, Big Time Raffle Promo. The winners for the month of March will receive:
1st Prize – A choice between the Samsung T210 Galaxy Tab 3 7.0 WiFi or a Sony DSC TF1 (Red)
2nd Prize – A choice between a Gift Certificate from Nike worth PhP 5,000 or an O+ 8.52 Android (Black)
3rd Prize – 6 winners of PhP500 worth of Sodexo Gift Gertificates
Make sure to check back next week as we reveal who won in the awarding of the winners!
ITAMAR'S BIRTHDAY AND TRUELOGIC'S ACOUSTIC NIGHT
Last Wednesday, April 3, 2014, we put together a simple presentation to celebrate Itamar's birthday and to give our team time to relax, have fun, and enjoy the music in TrueLogic's Acoustic Night. Select performers from different teams of our organization opened the event, followed by a video montage for Itamar's birthday (which was the next day, April 4). Well-wishes and birthday greetings from the different teams making up our company were presented, along with the surprise video messages from Itamar's family in Israel.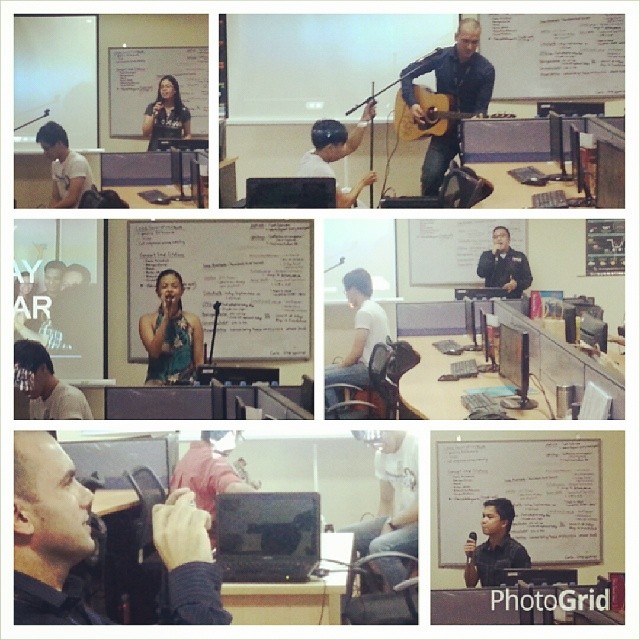 A buffet dinner followed, and the Acoustic Night continued with more select performers setting the mood. This was followed by an open jam, where all the members of the team were invited to play and to sing together, to relax, and to get to talk to other members of the TrueLogic family. It was truly a fun and relaxing night for everyone, and a memorable birthday for Itamar as well, who played the guitar and sang a number for us.
This concludes our weekly recap for the week of March 31-April 4. Make sure to come back next week and join me as I recap the highlights of this week!