In this week's edition of our Weekly Recap, we continue to recognize the exceptional contributions of our teammates. We also see our referral program at work, as we award a successful referrer for helping us find a new member of the Content Department. Join me as I recap the highlights of the previous week.
TOWN HALL RECAP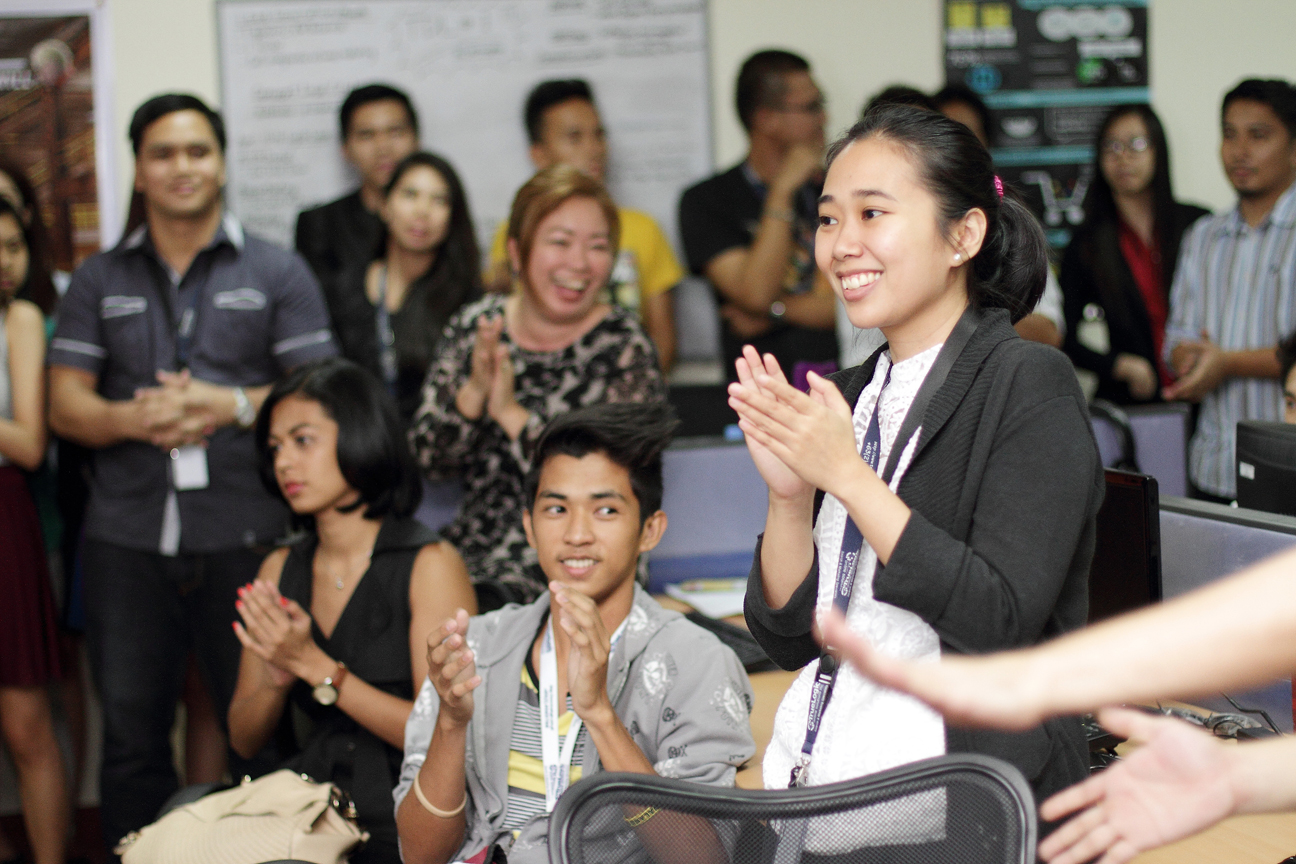 There was no shortage of praise and positive feedback for our team this week. Gary, one of our account managers, applauded our entire company for our SEO efforts, as we ranked one of our clients at #2 for a major term in Google SERPs. Another account manager, Eddie, gave a shout-out to our SEO, PPC and Link Cleanup teams for impressing one of his clients.
CJ, another account manager, gave shout-outs to Raffy, Danile, and Will for impressing another client. Justin received a nod from the Content Department for finishing the most pieces of content on the second week of May 2014. Bernard gave a shout-out to the Content Department for the improving quality of their off-page content month after month. Carlo, an account manager, gave a shout-out to the WebMasters for implementing very tricky on-page optimization. Finally, I gave kudos to my team, specifically Keno and Joseph, for holding down the fort while I was gone.
We also celebrated birthdays this week. Join us in greeting the following a happy birthday:
Mark Daniel (Ops Night Shift) – May 18
Bjorn (Content Department) – May 17
Armund (me, HRA Manager) – May 12
Happy birthday to my fellow celebrants this week!
KEYWORD RESEARCH TRAINING CERTIFICATION
This week, we also congratulated members of our team who have successfully completed the Keyword Research Training created by our Learning Department. The following members received their certification in last week's Town Hall meeting:
Mark Daniel
RJ
Randolf
April
Hannah
Elzer
Congratulations, and may this new knowledge help you become more well-rounded specialists in your field!
EMPLOYEE REFERRAL PROGRAM
We've always had our Employee Referral Program in place to encourage our team members to invite people they know to be qualified to become part of our team. This week, we saw the rewards of our Employee Referral Program at work, as we awarded PhP 2,500 to Vince from the Content Department for successfully referring a new writer to the Content Department.
Thank you, Vince, for contributing to the growth of our company! We encourage everyone to keep referring talented people you know who will fit our culture and contribute to our growth, and we will reward you accordingly through our referral program.
That's it for this week's Weekly Recap. Join me again next week as I recap the highlights of this week!