In this two-week edition of the Weekly Recap, I'll be revisiting the highlights of our month-end celebration (the week of April 28 – May 2), and of the first week of May (May 5 – 8, 2014).
TOWN HALL RECAP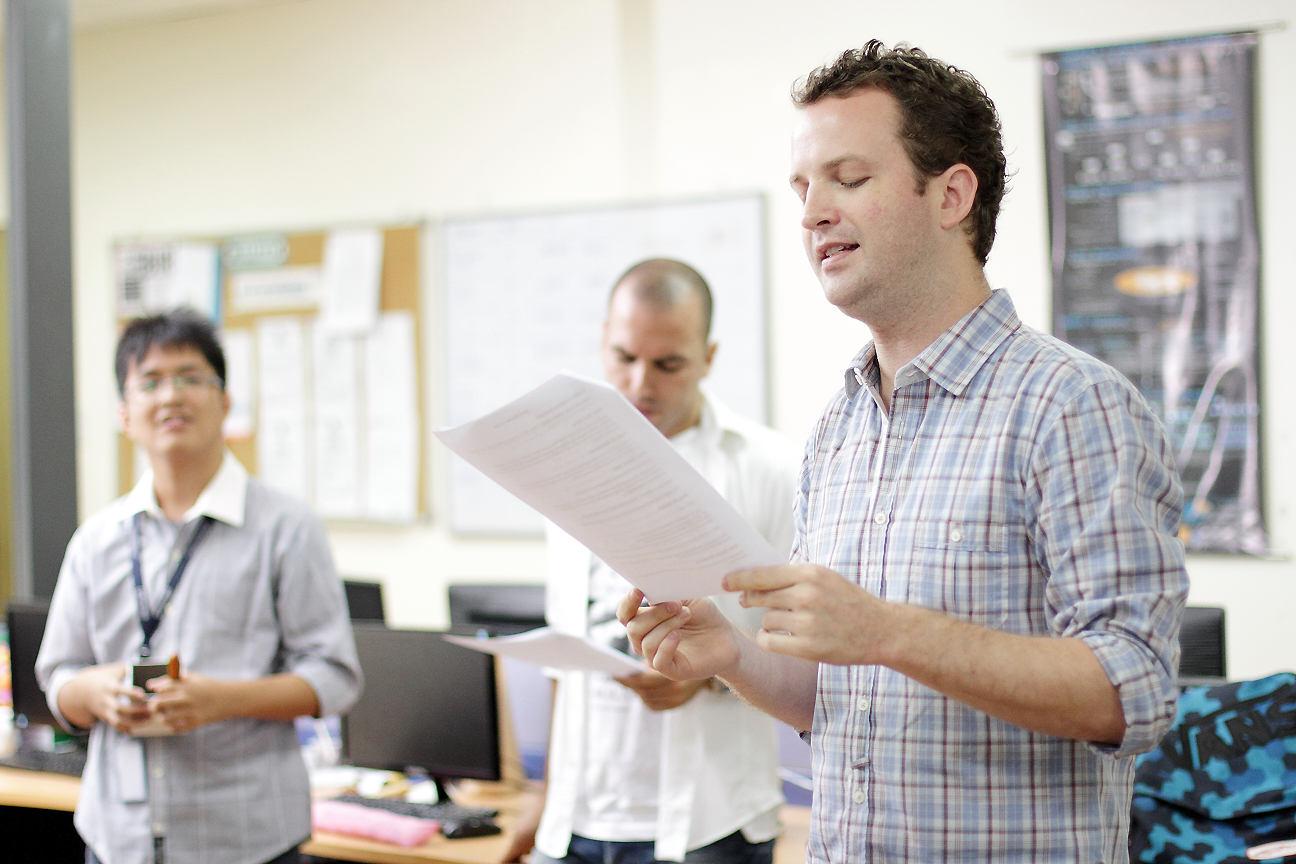 POSITIVE FEEDBACK
Over the past two weeks, we've received quite the number of positive feedback from clients and fellow team members alike. The Content Team received kudos both the other week – for coming in on Labor day to ensure the completion of the April 1st cycle – and last week, for catching up with the April 15th cycle and for fulfilling special content requests. Rom-Jaye also received a shout-out for writing a Pacquiao-Bradley pre-fight blog that received huge traction on Facebook.
Gaia and her team of night shift developers and designers received positive feedback for a client who was very pleased with their design output. Zhai, our Operations Supervisor, congratulated Elzer and Mark the other week for their work for their exceptional performance for three consecutive months. This past week, she also gave shout-outs to Edwin, Hannah, April and the QA team for making sure the On-Page reports are fulfilled as early as possible.
Our project managers had a lot of shout-outs these past couple of weeks. CJ thanked Team Grimlock for another successful link cleanup and manual penalty removal effort. RJ gave a shoutout to Marlon, Renan, Frugalidad, and Glenn for preparing proposals for his clients. Gary congratulated Randolf and Eduardo for an on-page report that impressed one of his clients. CJ congratulated Benjie and his team for the great job they've done on a client's Social campaign.
NEW FACES, BIRTHDAYS, AND ANNIVERSARIES
We welcomed a new face over the past couple of weeks. Please join us in welcoming Abby to the Content team! We're looking forward to building a long and mutually beneficial working relationship with you.
We have quite the list of birthdays for this recap, as we celebrated the April birthdays during month-end the other week. Join us in wishing the following people a happy birthday:
Paolo (Ops – Night Shift) – April 26
April (Ops – Day Shift) – April 2
Vince (Content) – April 10
MJ (Content Manager) – April 9
Bernard (General Manager) – April 15
Itamar (CEO) – April 7
Yzzy (Content) – May 5
Karen (Training Manager) – May 5
Finally, two of our team members celebrated milestones with us last week. Congratulations to Vince and Elyssa for celebrating their second year anniversary with us! We're glad to have you as part of our team, and we thank you for the hard work you've contributed to our organization in the past two years. We're looking forward to celebrating more years with you!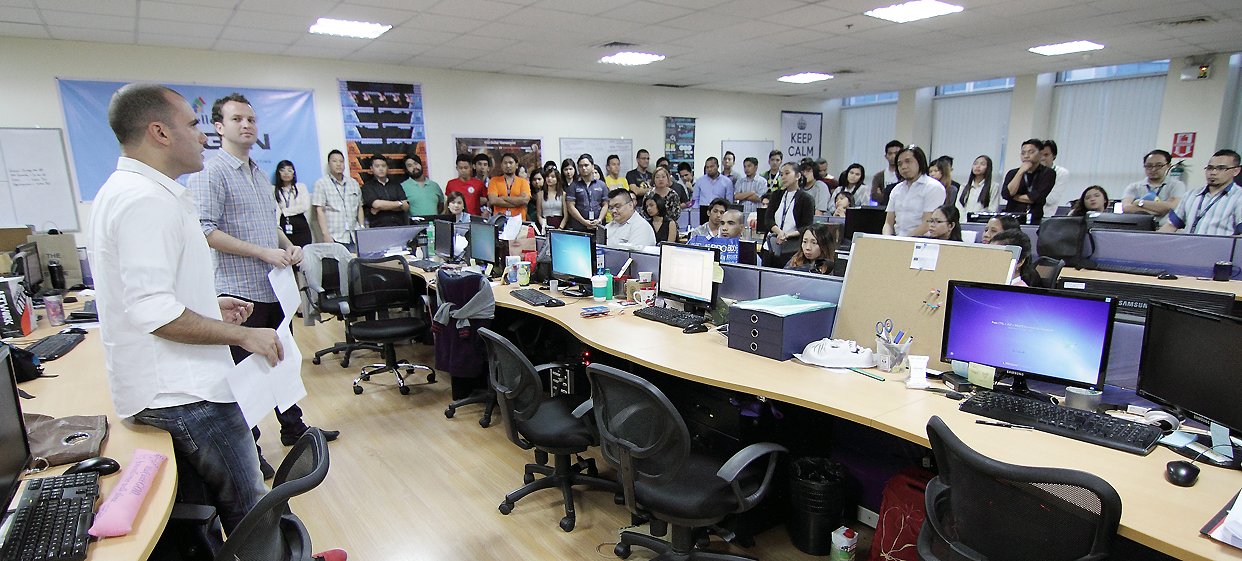 CONTENT DEPARTMENT ROCKSTARS
The Content Department also announced the Rockstars for the month of April. Billy, Bjorn and Justin were at third, second and first places, respectively, for quantity of content produced, while Justin, Ysrael, Jay, and Rom-Jaye were at third, tied at second (Ysrael and Jay), and first places, respectively, for quality of content. Rom-Jaye remained the defending Overall Rockstar for the month of April. Congratulations to you and keep up the good work!
ON-TIME, BIG TIME RAFFLE
At the end of the month, we held the On-Time, Big Time Raffle Draw, which we do monthly for people with perfect attendance. Join us in congratulating the following winners:
1st Prize – MC won the Samsung T2100 Galaxy TAB3 7.0 WiFi
2nd Prize – Elyssa won a gift certificate from Nike worth PhP 5000.00
6 winners of PhP 500.00 worth of Sodexo Gift Certificates: Justin, Atong, Rom-Jaye, Ayra, Ciara, and JC.
Congratulations and thank you for your dedication! May you continue to serve as examples to everyone in our organization.
That's it for this special edition of the weekly recap. Come back next week as I recap the highlights of this week!