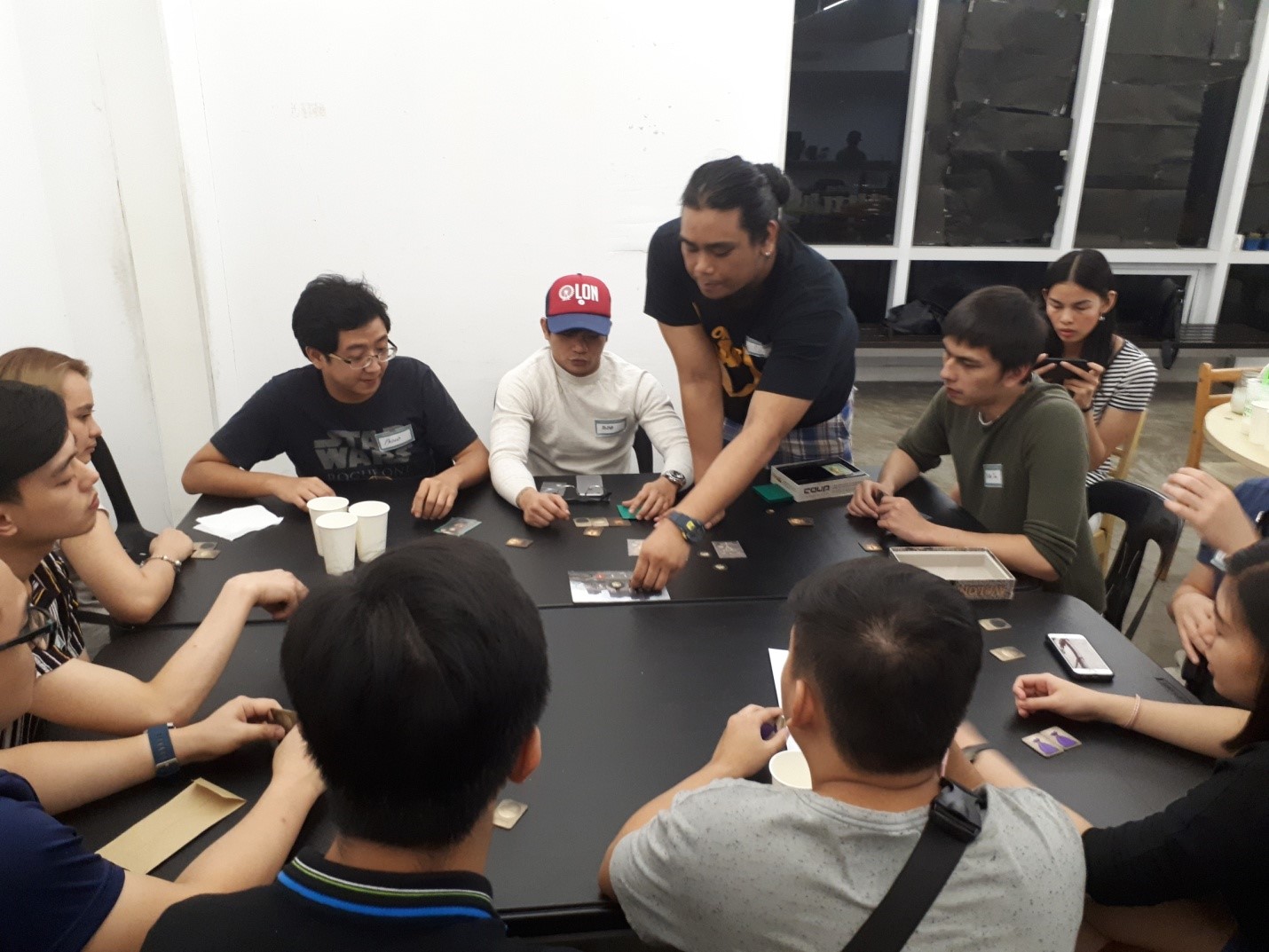 "When you compete with someone, that's when you actually get to know them."
So said CJ Masungsong, the day shift sales manager here at Truelogic and the head organizer of the company's first official Game Day. The event happened on March 30, 2019, at Venture Space PH.
I joined the event as a newbie to the company. At that point, I had been working at TrueLogic for two weeks, and I didn't really know anyone.
I was pleasantly surprised when I saw the invite to Game Day in my company e-mail. As a board game and tabletop role-playing game enthusiast, I was impressed that Truelogic had an official event where employees could explore these games.
I was doubly impressed when I actually saw the selection of games available on the day itself. There were games I was familiar with, like the adaptive horror board game "Betrayal at House on the Hill" and feline-full card game "Exploding Kittens."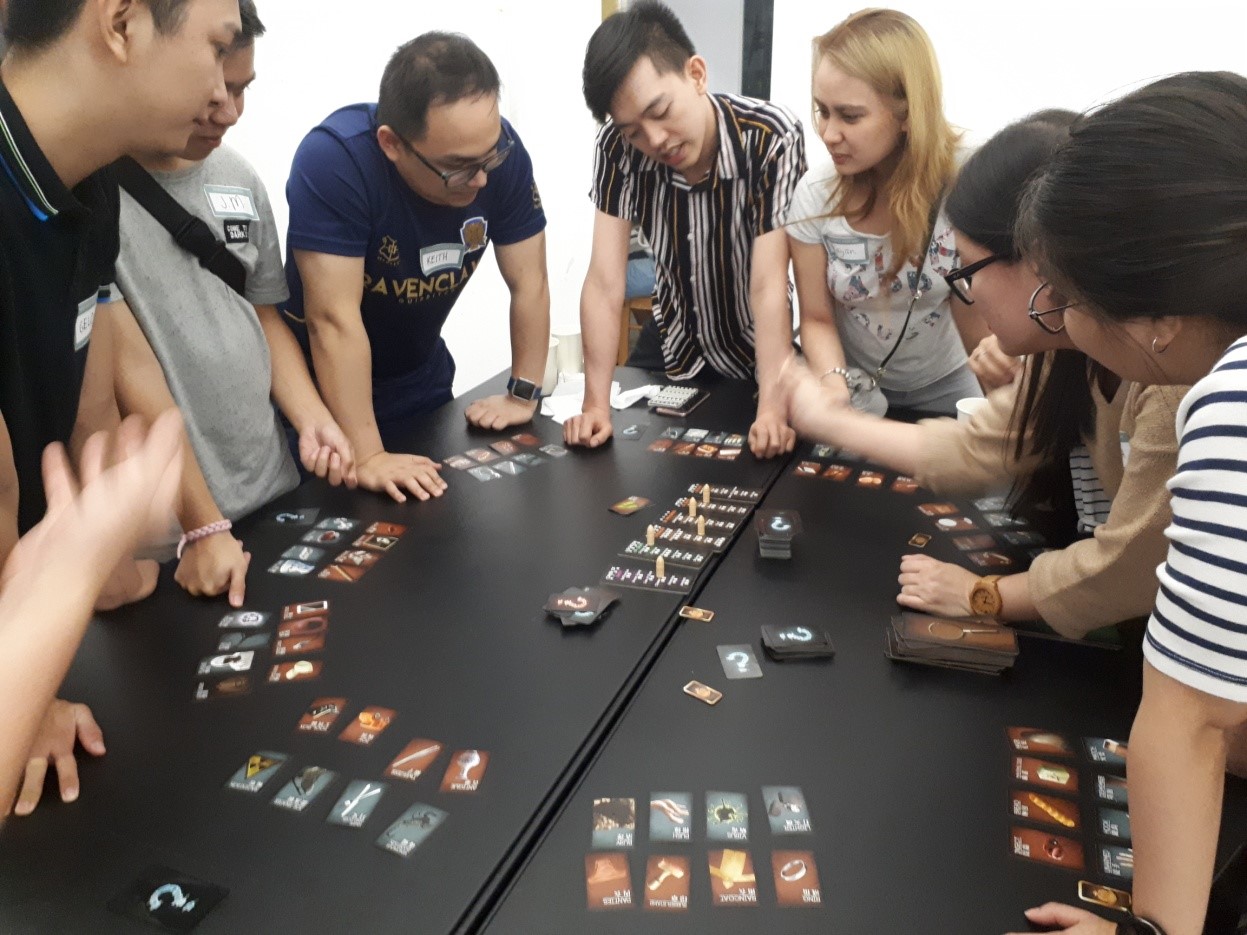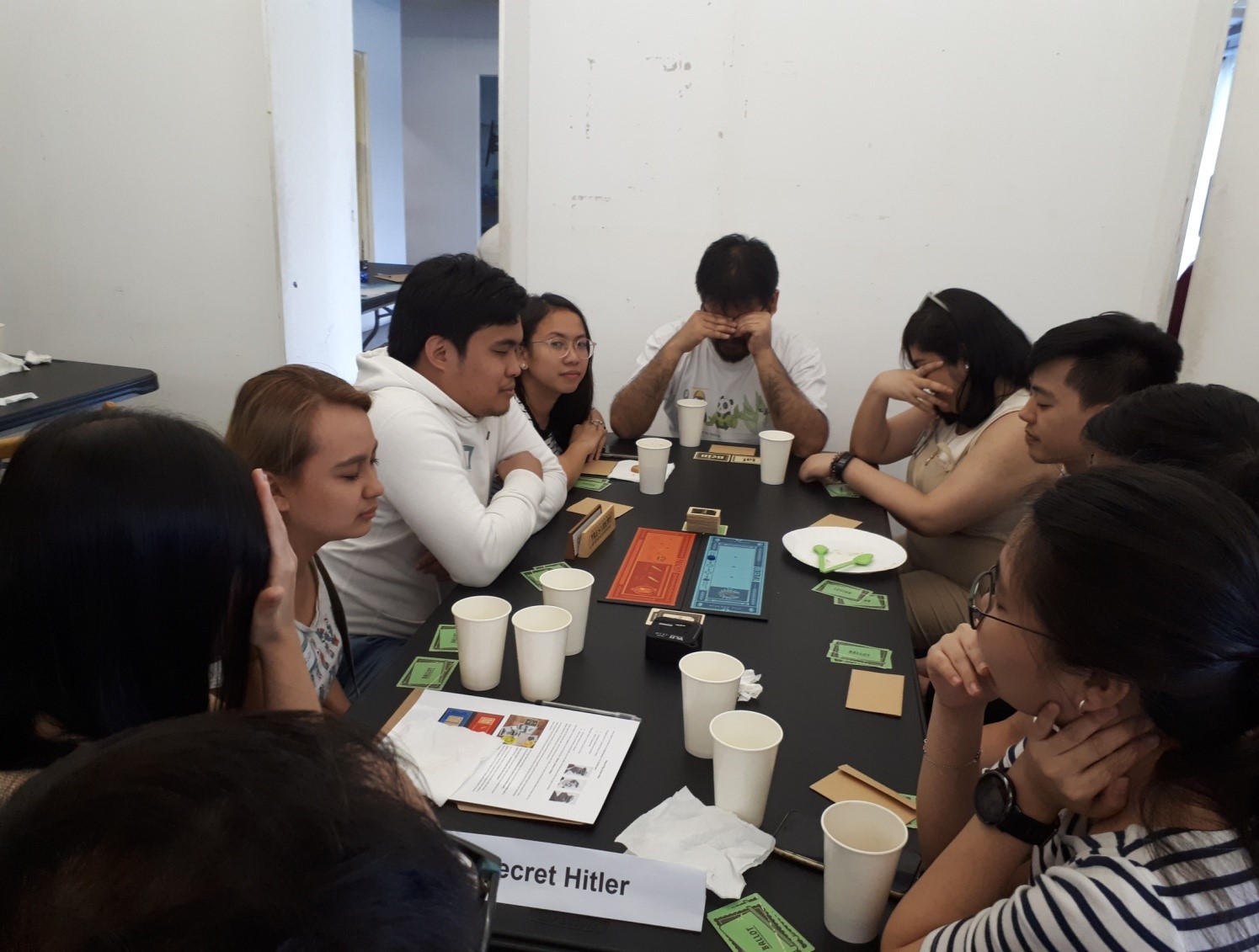 But there were plenty that I had no clue about.
Though I tried my best to sample all the games that were being played, there was simply too many.
There were intrigue-based games like "Secret Hitler" and "CS Files," resource-based card game "Lifeboat," and Filipino-made horror survival card game "Puti." Console games like "Mario Kart" and Super Smash Bros." were also available.
CJ said that as a Game Master, part of his job is to bring people together.  He still fondly remembers the times when he and his work mates would bust out a board game after their shifts and just enjoy.
"You see a facade of them here in the office," he said, "but when you see them in play, they're totally different people."
Even though I had only been at Truelogic for two weeks, I have to agree with CJ's assessment. It was surprisingly refreshing to see how different your coworkers are when they're in the middle of a game.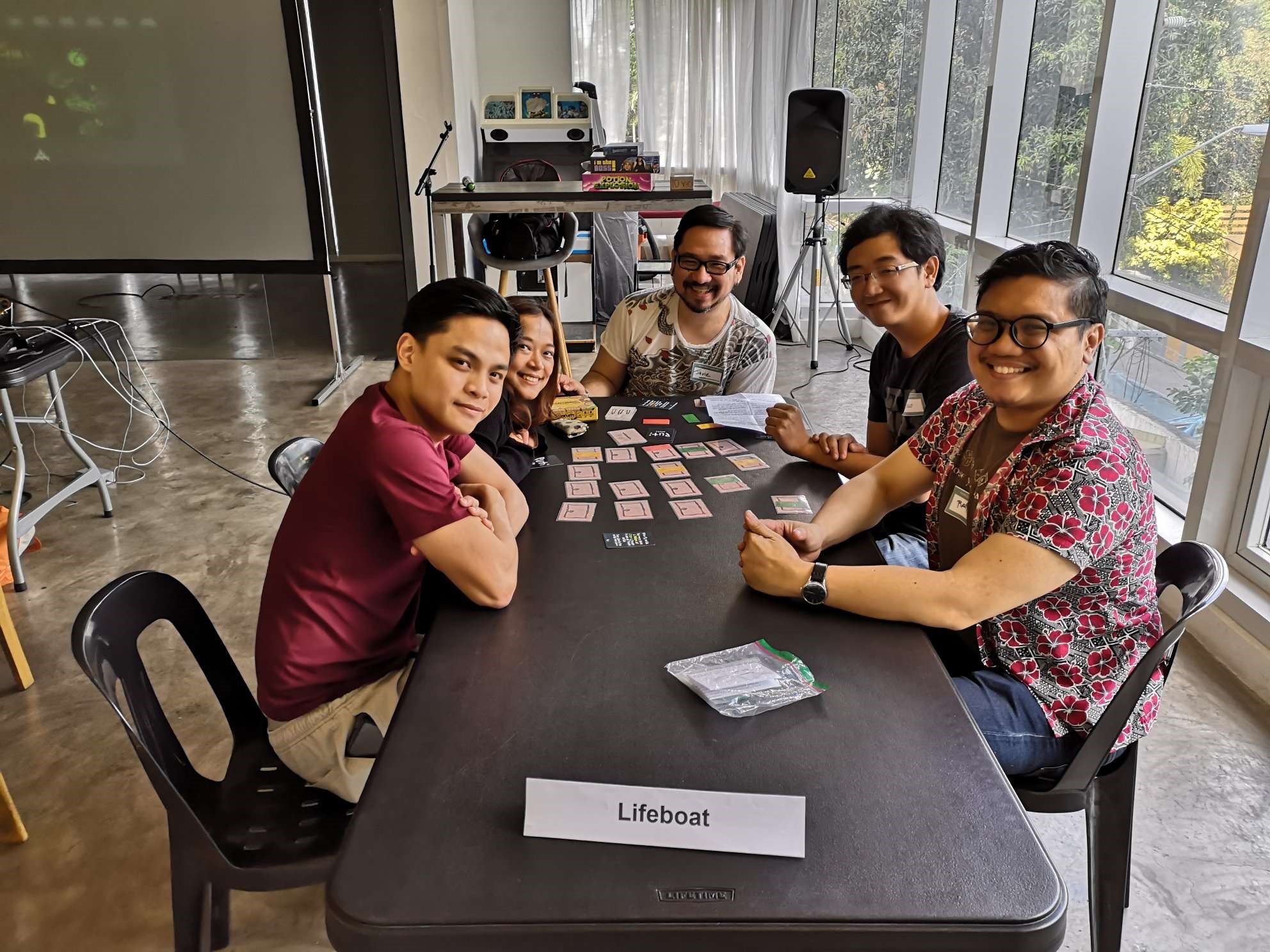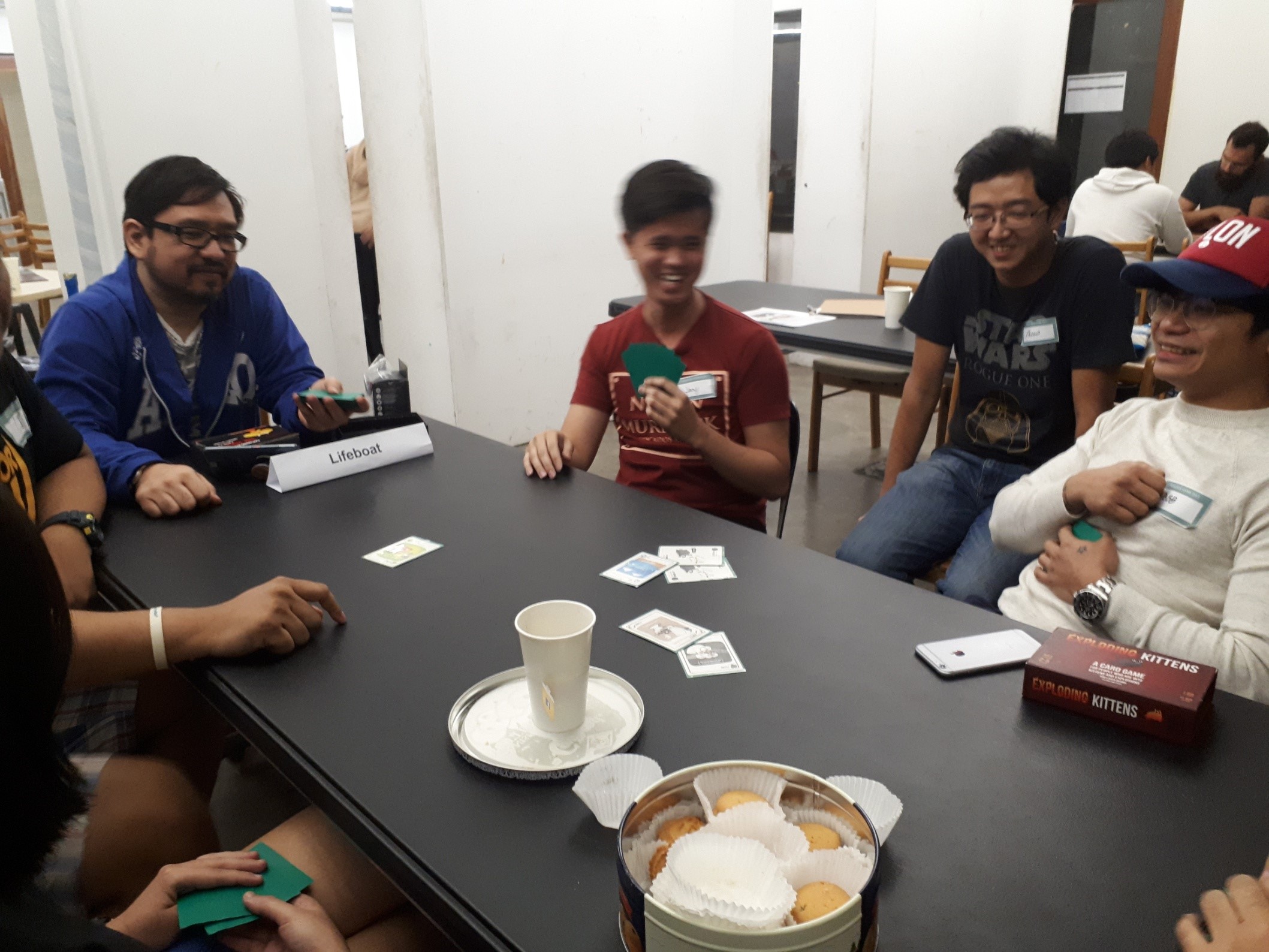 On Game Day, I played "Pathfinder," a tabletop role-playing game, with two other players and CJ himself as the Game Master. Part of the fun of the experience came from CJ's talent of voicing our goblin enemies. The sound that CJ used for the goblin's voices are indescribable, but he says it was inspired by the noises made by Murloc's made in "World of Warcraft." 
Think Pomeranians being attacked by bees.
One of the other players on my "Pathfinder" session, James Pebenito, went on to play "CS Files." The crime scene-based game hinges on a team of investigators deciphering which of the other players is the hidden murderer. James, through a stroke of luck, had to play the role of murderer three times. He said that the game gets people to "band together." As the hidden enemy, however, he had to "be very creative with [his] choice of words" so as to win.
I played a similar game, "The Resistance: Avalon," which pitted a hidden team of Arthurian villains versus loyal members of the Round Table.  I had to play as a loyal knight, and was surprised at how quickly I became passionate about a fictional quest.
Timothy Uichico, a project manager for the web team and who played for the villainous side, nearly cost us our victory through careful use of logic. He said that "Avalon" and games of the same vein were easy for him because of skills he developed on the job.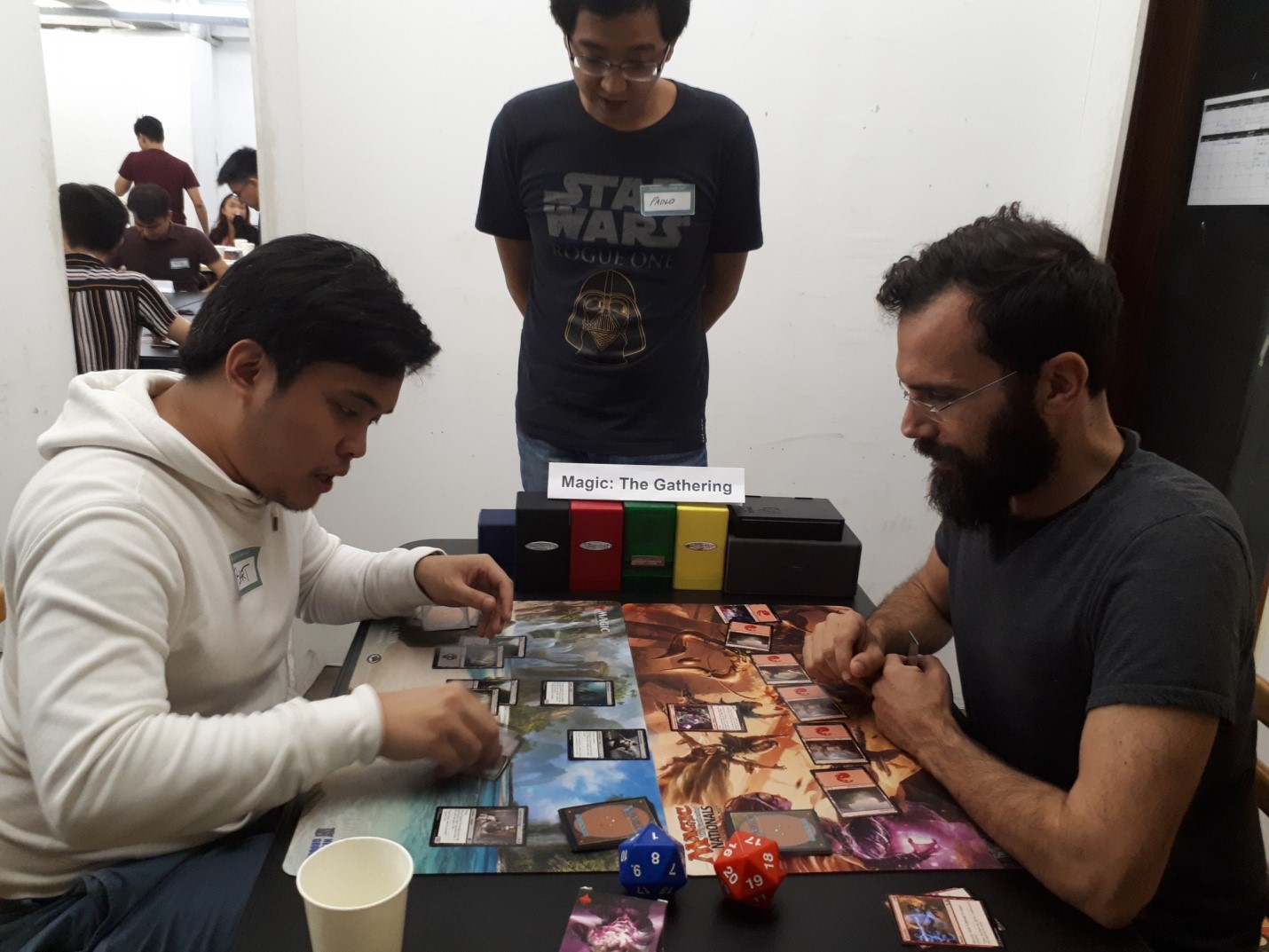 Even our fun CEO Itamar Gero, swung by the event. 
When he was younger, Itamar played strategy games, like "Age of Empires" and "Starcraft." Today, he likes games like "Magic: The Gathering" because they were "latticework of thought processes . . . action, counteraction." He identified greatly with the green color of mana, which in the game represents growth and nature. He played four rounds of the card game against account manager Marc Joseph Bartolome.
Since they ended up in a tie, Itamar says that he expects a grudge match, "when the conditions are right, when the stars align."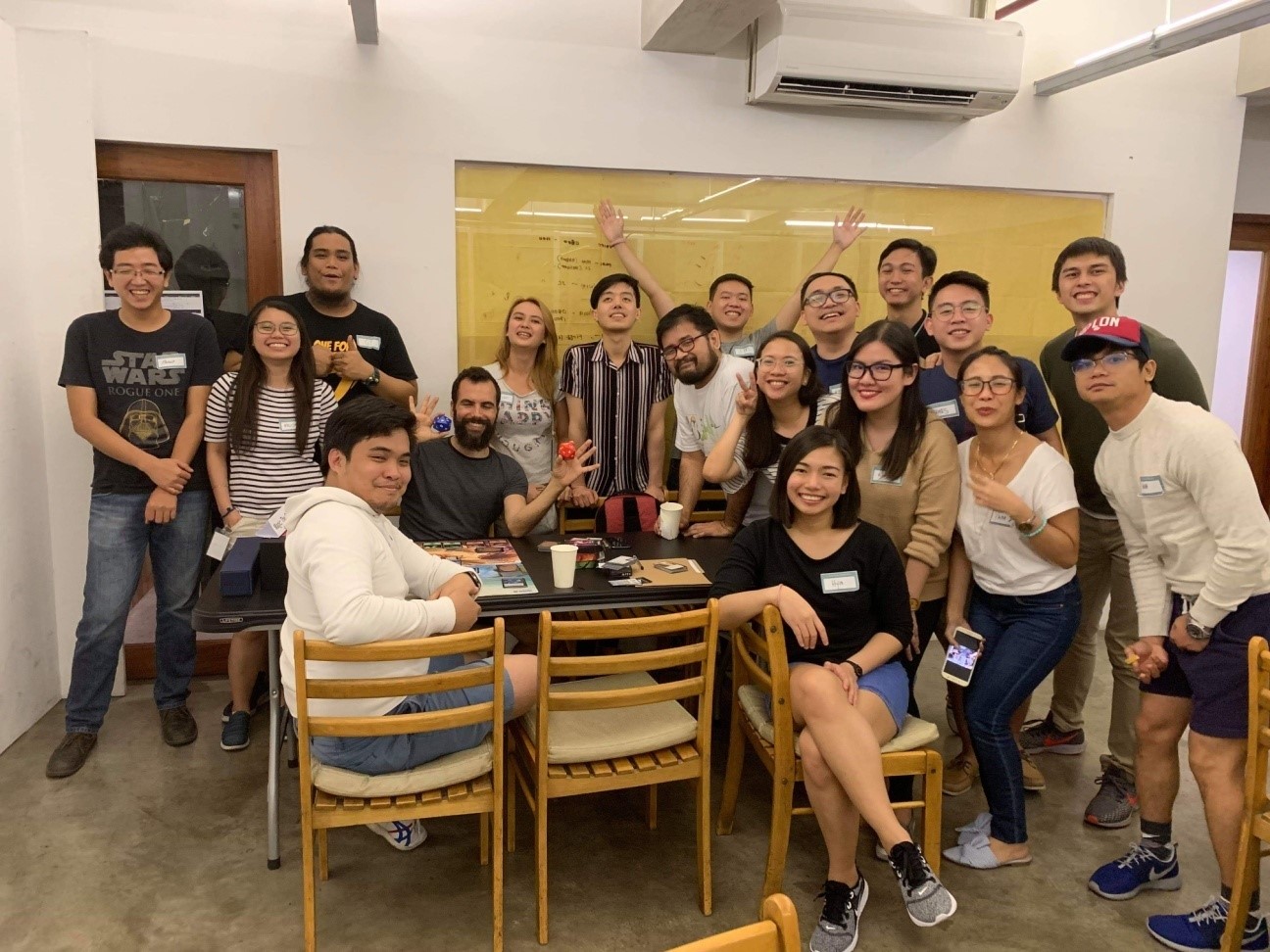 Although the event lasted for ten whole hours, it still wasn't enough for everyone to play all the games.
But I think at least everyone had a lot of fun, based on the level of friendly shouting and squabbling. Will there be another "Game Day?
I certainly hope so.
If the level of enthusiasm and enjoyment of Truelogic's first Game Day was anything to go by, you hardly need to roll dice to know that it's a sure thing.